Education remains the key to both economic and political empowerment.
EDUCATION BENEFITS EVERYONE
Labor believes that education is a fundamental human right. Whether it's early childhood, primary secondary, uni or TAFE, every child and adult must have access to quality learning. For our kids, it's the foundation that will give them the start they need. For adults it's helping them build a career and future. Everyone deserves a shot at a better future, not just those able to pay massive amounts for it.
The Community Action Network is built on the same principals of empowerment and is committed to fighting for everyone's right to a quality education.
LABOR HAS MADE EDUCATION MORE ACCESSIBLE
Through Labor, HECS allowed millions more people to go to university and through the Gonski needs based funding reforms Labor introduced a fairer funding model for every single school across the nation.
Here in Victoria, Labor governments have continually invested in our public schools and TAFE. After the previous Liberal Government's funding cuts almost destroyed TAFE it was a Labor government, elected with the help of the Community Action Network, which reopened TAFEs. Now these TAFE centres are providing the much needed training skills and apprenticeships to Victorians of all ages.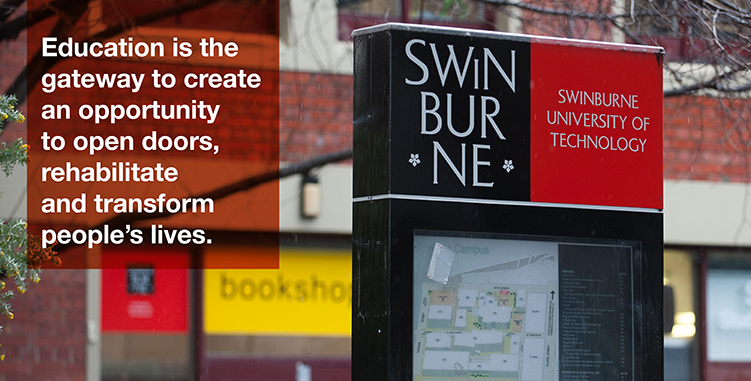 CUTTING EDUCATION HAS NEVER BEEN THE ANSWER
But we need to keep fighting against conservative attacks on our education sectors.
The previous federal Liberal government had plans to cut university funding again! And increase uni fees and student debt. The Liberals had put access to higher education further and further out of reach for young Australians.
At the same time, they started dismantling Labor's goal of needs based funding for our primary and secondary schools.
Only the recently elected Albanese Labor Government can begin the process of rebuilding our funding to schools, unis and TAFEs across Australia.
EDUCATION OPENS DOORS
Education is the gateway to create an opportunity to open doors, rehabilitate and transform people's lives. Labor and the Community Action Network will speak up for everyone's right to fair access for that opportunity.